#036 - Beats, Games and Widgets?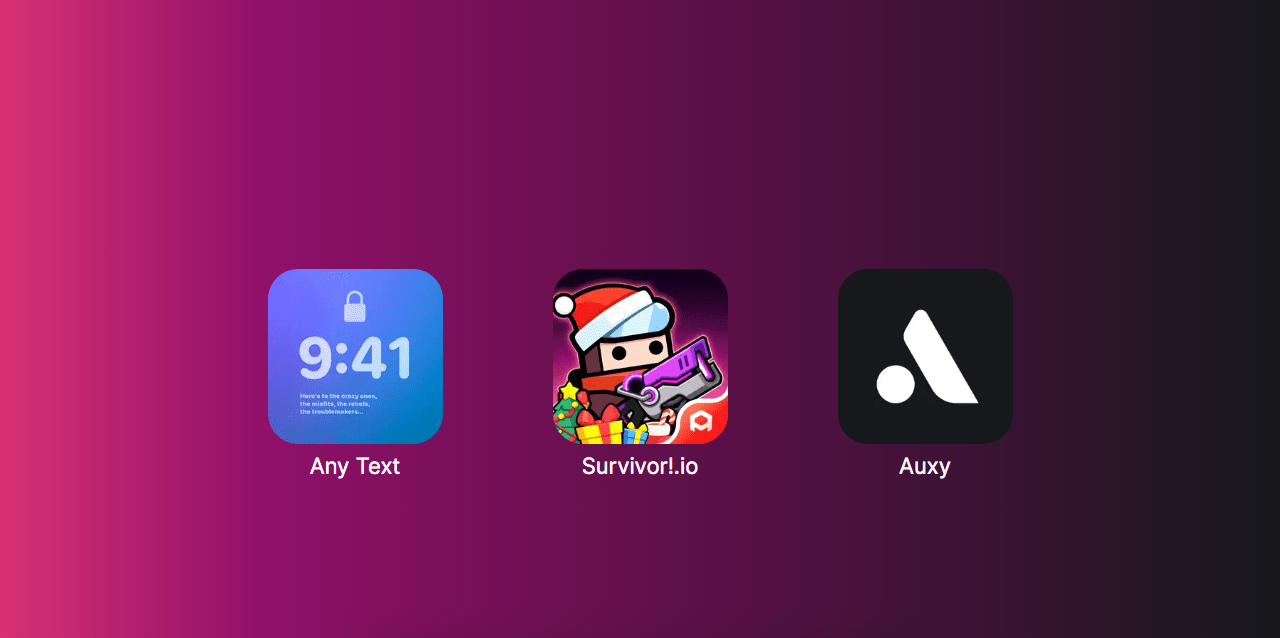 Happy New Year everyone! 🎉
1. Any Text
Have you ever wanted to write yourself a note on your phone? One that you could view without having to unlock your phone or navigate to a specific app?
I never knew that was something I wanted until now.
Any Text allows you to write notes to yourself and put them on your lock screen as  widgets.
I've heard of people sticking post-it notes to their mirrors to give themselves positive affirmation every day. I think this app would be great for something like that. You could also use it to remember important info like a room number in a hotel or a parking lot section at an amusement park...
You could even use it to help stay on track with your new years resolutions!
I plan on using it to remind myself to drink more water throughout the day.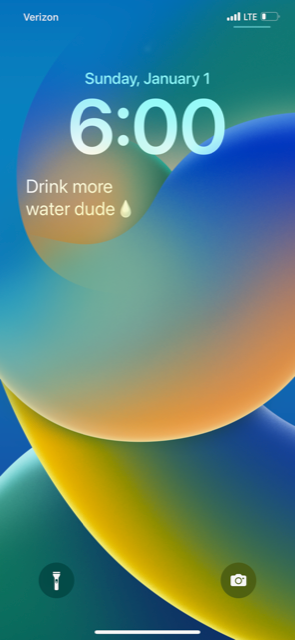 When Any Text first starts your presented with a guide that lists the steps to add one of their 8 text widgets to your home screen. The guide is very useful, it explains some iOS limitations like the fact you can't change the text color and why emoji's appear washed out (notice the droplet emoji above). It also covers some bugs you could run into and tips on how to get your widget working properly.
I was able to follow the steps and add my widget in about 2 minutes having never added a custom widget to my lock screen before.
Any Text is a free app with no ads or in-app purchases.
Shoutout to Any Text for teaching me that I could have multiple collections of lock screens and home screens for my iPhone. I had no idea that was a thing until today. Starting this year off strong. 💪
2. Survivor!.io
Survivor!.io is a rouge like action game that I have become borderline addicted to this holiday season. You're a little guy with a weapon and awesome power-ups versus hordes of zombies.
My favorite part of this game besides the power-ups is how simple the controls are. All you have to do is maneuver your guy around the screen with a virtual joystick while avoiding zombies and projectiles. If you have a weapon like a gun or a bat then you will shoot or strike in the direction you're moving.
Each chapter has it's own set of bosses that you have to defeat in order to beat the level and move on. Every level is about 8 to 10 minutes long and there are normally two or three bosses every 3 or so minutes.
The best weapon I have got so far is the bat. It has single handedly taken me through the first 5 levels of the game. It's great at knocking back tons of zombies at once. And when you level it all the way up it becomes Lucielle (Negans bat from the walking dead), so sick!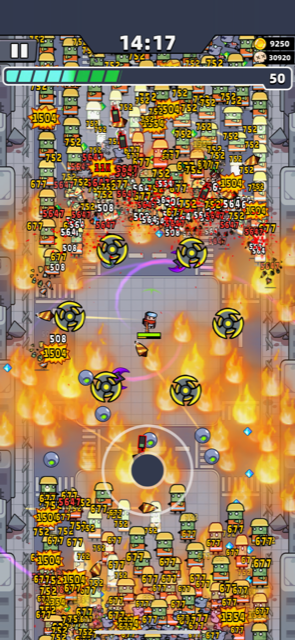 The game is a lot of fun! It gave me boxhead zombie vibes from when I used to play flash games on the class computers in middle school. So much carnage.
Survivor!.io is free to play with in-app purchases for item upgrades.
3. Auxy Studio
Auxy Studio is an awesome app for making music to vibe to.
I don't consider myself a musician but I had a great time experimenting with different sounds and loops in Auxy. I started by listening to one of the pre-made tracks then clicking each section to turn it off until I could isolate different instruments and melodies that I liked. Then I went on to create my own project.
When you start a project it will be given a name and you can start adding different instruments to what is called a scene. My first project is called Grumpy Shrimp. That was the default haha - what an awesome name!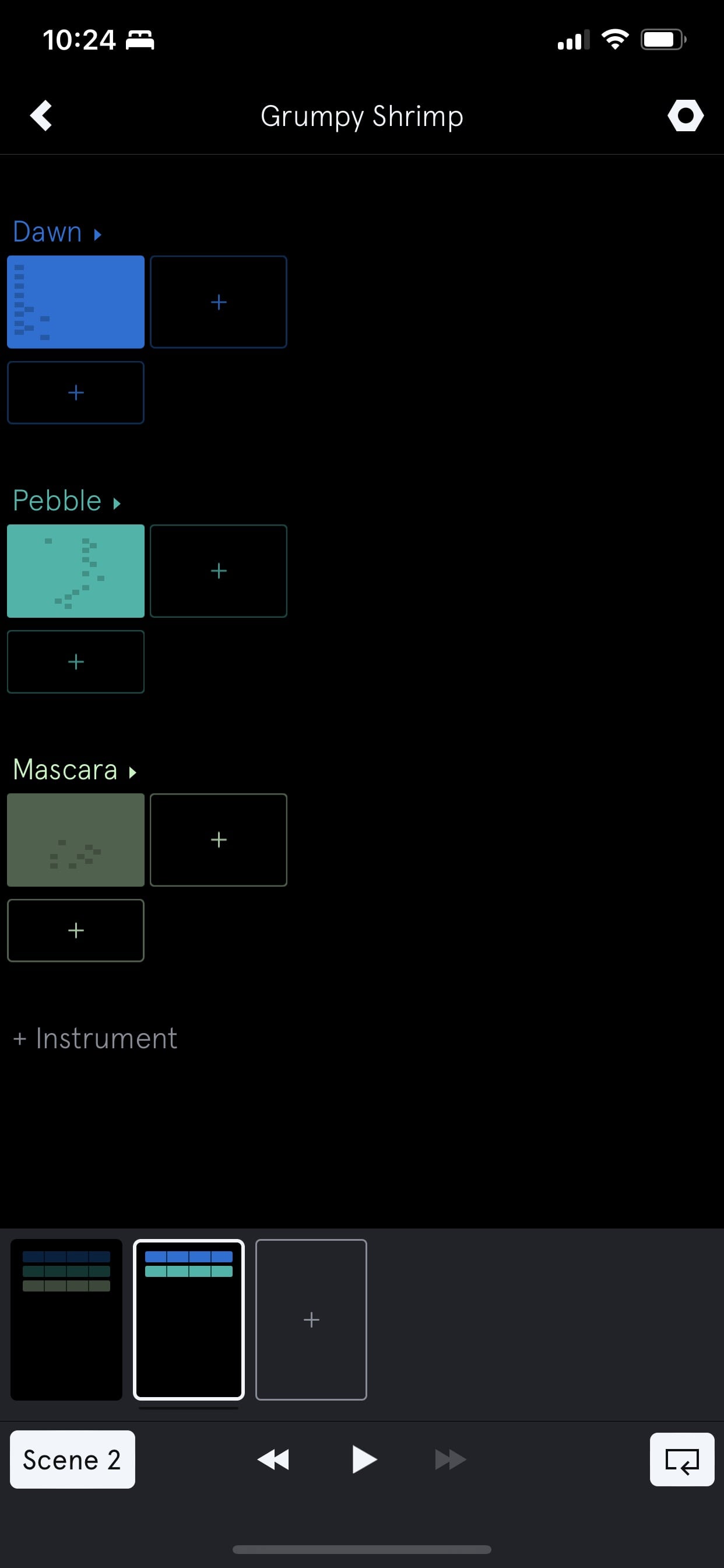 You can start playing the scene at anytime and make changes to the instruments in the scene on the fly. I figured out that I could add the same scene to a project multiple times and make slight variations to it to make some really interesting tracks.
There are a lot of things that this app can do that I haven't even scratched the surface of. And I can't do this app justice by writing it all down. So if you like making music go download the app and try it out!
Auxy Studio is free to download. It's a full audio workstation so if you want access to all the sounds you have to buy a subscription but there is a 7 day trial that gives you access to all the sounds it has to offer before buying it - pretty cool.
Feedback
As always I'd love to hear from you. Give me a shout if you try any of the apps out and you like them. If you have any apps I haven't reviewed yet send them my way.
Let me know how I'm doing [email protected]