#030 - Invoicing, Groceries, and Fishing
In this week's issue: an invoicing app, a grocery list app, and a fishing game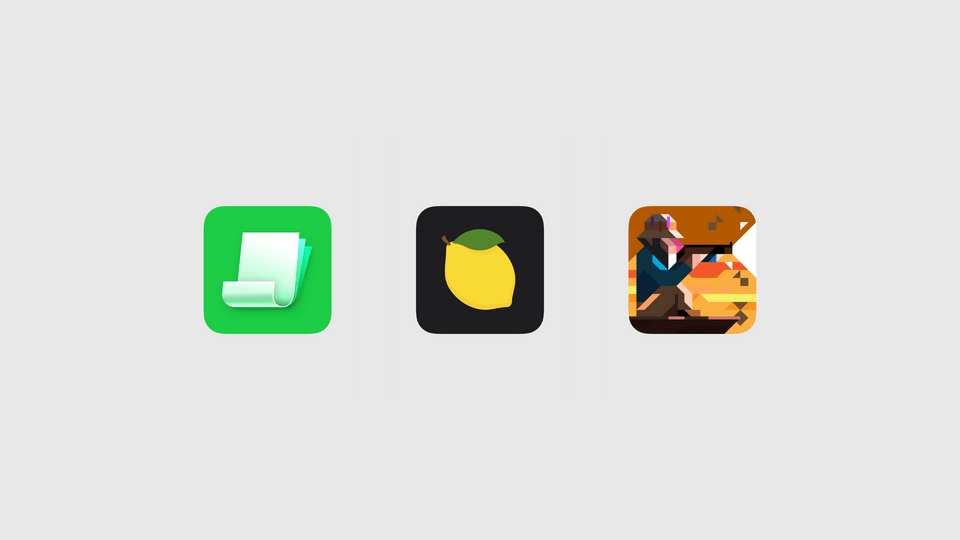 Welcome to this week's issue of AppHunt! My name is Paul, and I'll guide you through the app jungle today!
In this week's issue, I have an invoicing app, a grocery list app, and a fishing game for you. Let's get right into it!
---
Invoice.app
Invoice.app is a dead simple invoicing app with everything you'll need to write your first invoices, estimates, purchase orders, or credit memos with. Plus, Invoice.app can keep track of your expenses. I personally really like the integrated time tracking feature, and the customizable PDF templates.
Invoice.app is available for free on iOS/iPadOS/macOS, but offers premium subscriptions, starting at $1.49 per month.
Grocery
Grocery is a smart shopping list app, which makes shopping for groceries faster. The app sorts your list in the order you shop, so you don't have to wander so much in the store. Grocery also keeps track of the price, quantity, and other notes of the items you want to purchase. Going beyond that, Grocery can also save recipes, keep track of your inventory at home, and plan your meals.
Grocery is available for free on watchOS/iOS/iPadOS/macOS, but offers a premium subscription for $3.99 per month.
Ridiculous Fishing
Ridiculous Fishing is a fun fishing game with a unique concept. You (the fisherman) don't just wait for fish to bite the hook, you try to get your hook as far down as possible, to catch as much (valuable) fish as possible while pulling it up again. But that's not it: once you've pulled up your catch, it's time to shoot "the gills of 'em". It's fun, and there's a lot of progress to unlock.
Ridiculous Fishing is available for $2.99 on iOS/iPadOS as a one-time purchase.
---
That's it for this week! Thanks for reading. If you like this newsletter, feel free to share it with friends and family. Until next time!